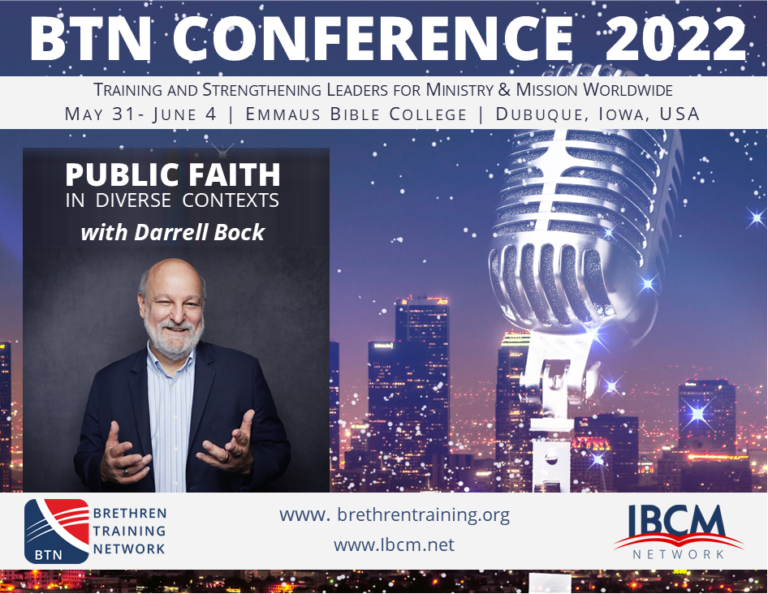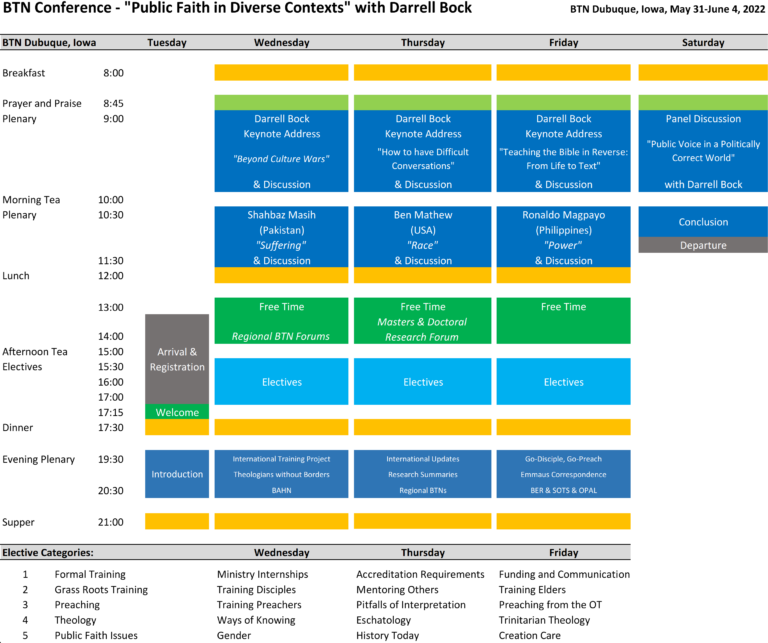 BTN 2022 Conference – Registrations Open Now

The Brethren Training Network (BTN), a ministry of IBCM Network, commenced in 2005 to encourage the training and strengthening of leaders for ministry and mission worldwide. The next BTN conference for educators, trainers, theologians, and disciple makers from across the globe will be held at Emmaus Bible College, Dubuque, Iowa, USA, from May 31-June 4, 2022. The theme for this conference will be "Public Faith in Diverse Contexts." Under this topic we consider how to engage in public conversation around critical contextual issues that intersect with Christian faith and theology, and how to train others to minister and engage effectively in these areas in diverse contexts. The keynote speaker for the conference will be Darrell Bock who is Executive Director of Cultural Engagement and Senior Research Professor of New Testament Studies at the Dallas Theological Seminary. The other main speakers include Shahbaz Masih from Pakistan, Ronaldo Magpayo from the Philippines, and Ben Mathew from USA. Each will be presenting topics of contextual and cultural importance. The conference will also include a number of panel discussions and of electives covering important and current issues in training under the following training focused themes:
1. Formal Accredited Training
2. Informal Grassroots Training – Discipleship & Mentoring
3. Preaching & Interpretation
4. Theology
5. Public Faith in Diverse Contexts
The evenings will showcase the various training developments and resources that are available within our network of colleges and organisations. We look forward to seeing you in Dubuque in 2022 for an inspiring, encouraging, and challenging time as we come together to unite and be equipped further to strengthen our leaders and churches around the world.
Conference Details:
Conference commences – afternoon May 31
Conference concluded – midday June 4
Conference Prices:
Full Conference – US$300
Conference Only – US$180
Daily Rate – US$60
Morning Sessions Only – US$100
Emmaus Staff & Students – US $50
Transport – to and from Chicago airport – US$60
For further information contact: btn@ibcm.net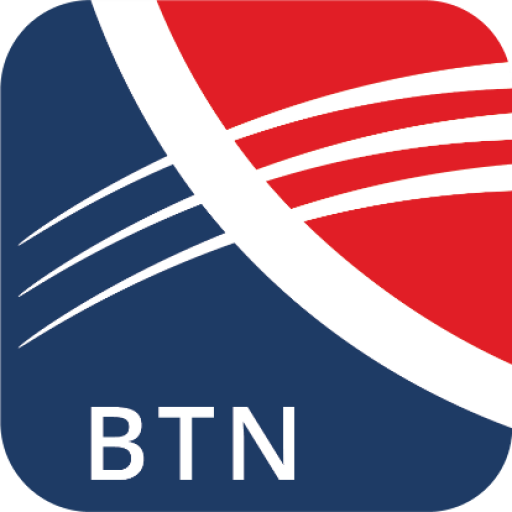 Welcome to the Brethren Training Network.
BTN is a ministry of IBCM Network and has the goal of encouraging training and leadership development in the worldwide Brethren network of churches, and of linking people across the world who want to see improvements in spiritual and practical leadership in these churches. Our next key opportunity to network will be at the forthcoming BTN Conference in Dubuque, Iowa, USA, form May 31 to June 4, 2022. The theme for this conference will be "Public Faith in Diverse Contexts."
The site is also about supporting the training institutions and training initiatives that are part of our network worldwide. We hope the resources identified in the site will be of help to individuals, churches and countries seeking to develop training systems for spiritual and leadership growth.
BTN Participants - Dubuque, Iowa, 2018