Emmaus Bible College
2570 Asbury Road
Dubuque, IOWA, 52001, USA
Phone | +1 563 588 8000
Email | info@emmaus.edu
Conference Contact Details
 Dr David Smith | WhatsApp +61 400 480 107
Sanja Zurovac | WhatsApp +39 338 174 6648
Download the IBCM App from your app store. You can access most of the information you will need at this conference via the IBCM App. Select the "Conference" icon at the bottom of your screen and make sure the "BTN" tab at the top of the screen is selected.

Upon arrival in Chicago you can either:
1. Make you own way to Emmaus Bible College Dubuque
2. If arriving early stay overnight at the Best Western O'Hare. The bus will pick you up from this hotel at 12:30pm on May 31.

10300 W Higgins Road Rosemont, Illinois, 60018
Hotel Direct Number (847) 296-4471
Check-In: 3:00 pm, Check-Out: 12:00 noon
3. If you are arriving on the morning of 31 May, go to "International Terminal 5 Arrivals Exit" where the bus will pick you up at 1:00pm.

Arrival Contacts: Mark Davies +44 7503 953259, Joel Hernandez +1 563 580 5474, Ian Burness +44 7973 831727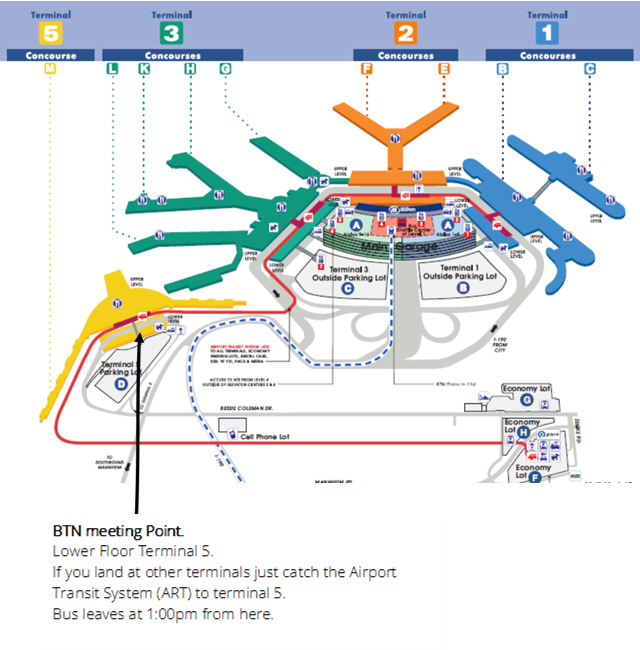 Registration opens at 2:00pm on Tuesday, May 31. The bus should arrive at around 4:00pm
Departure from Dubuque for the Chicago Airport will be at 12:00 noon on Saturday June 4. The bus should arrive at the airport at around 3:00pm
Upon registering you will have received a BTN Conference invoice outlining your conference costs and the amount you are still required to pay. All outstanding payments are due to be paid on or before May 15. All payments should be made via our online payment system (https://usd.booking.ibcm.net/ibcm-network-btn-conference-payment/). If you are not able to make these payments or transfers due to country restrictions, please make alternative arrangements with Sanja Zurovac prior to May 15, unless you have already done so.
All participants are required to carry travel insurance that specifically includes medical insurance valid for the USA and provides sufficient coverage for US medical care including cover for Covid 19. The acquiring and the cost of this insurance is the responsibility of each participant. This includes those who have received travel support to attend the conference. Travel insurance is not included in the tickets provided by IBCM Network and BTN. In the event of a medical emergency IBCM Network, BTN, and Emmaus Bible College cannot be held responsible or liable for your medical needs.
Each participant must meet the Covid requirements to enter USA. Currently (April 11) these are:
If you're aged 18 and over you must be fully vaccinated against COVID-19 and provide proof of vaccination to travel to the US by air, unless you're a US citizen, US permanent resident, or qualify for one of the exceptions to this requirement. All passengers, regardless of citizenship or vaccination status, must also show a negative COVID-19 test result taken no more than one day before travel. For updates go to: https://www.cdc.gov/coronavirus/2019-ncov/travelers/noncitizens-US-air-travel.html
Emmaus Bible College imposes no further restrictions on participants at the BTN Conference. Mask wearing is optional and completely at the discretion of each individual.
USA & Dubuque Information
Ensure you have your passport, travel documents, tickets, and visa if required.
Ensure you have the necessary documentation to fulfill the Covid requirements of entry to the USA.
Emmaus will provide: sheets, pillows, pillowcases, blankets, towels and washcloths, but please bring your own soap, shampoo, deodorant, shaving cream, toothpaste and other toiletries.
Weather varies in late May in Dubuque. Bring a light jacket or sweater as the weather in Dubuque could be a bit cool in the evenings.  Also, be prepared for warmer weather.  The temperature in May/June varies from 22˚ to 27 ˚.
Obtain sufficient US currency either at home or at your port of entry for your entire visit. Money exchange services are not available in Dubuque.
Bring a credit card(s) if appropriate. VISA and MasterCard are the two most commonly accepted cards.  Choosing a card that doesn't have overseas transaction fees will lower your costs.  Notify your credit card company of your trip to the USA. This will help you avoid your credit card from being declined when you credit card company thinks your card is being fraudulently used overseas.
Electrical power in the US is 120 volts and 60 Hz. Plan accordingly and bring a US or international adapter.
All notes for the conference will be made available electronically via the IBCM Network App (available soon).
The college library will be available for use.
The dining hall will be open early till late for snacks and drinks.
Books will be available at the Conference for purchase.
The nearest shopping is about 1-2 kilometers away (about a 20 minute walk).